It's been a busy few weeks and I haven't had much spare time to blog, but I suddenly find I have a whole weekend to myself, the weather is good - not great but dry and with a hint of spring in the air.
To-do list for today was to catch up on a few things- including this blog, and clear the decks a bit for a new burst of energetic craftiness I feel coming on.
For the last few evenings I was working on the tags in my Etsy shop. No sales and very few views seem to be widespread on the site. Everybody is wondering if it's the economy or something going on inside Etsy itself that has suddenly made it invisible to shoppers. All I can do for the moment is keep listing my new items and tweaking the tags in the hope my shop will come up in the search engines. Same as everybody else.
When I was doing some tweaking I noticed that this cowl I listed a while ago hasn't had a lot of attention and I'm wondering why? It is one of my favourites and totally unique because it is made up of three different yarns - popular colour and a statement piece. But very few views.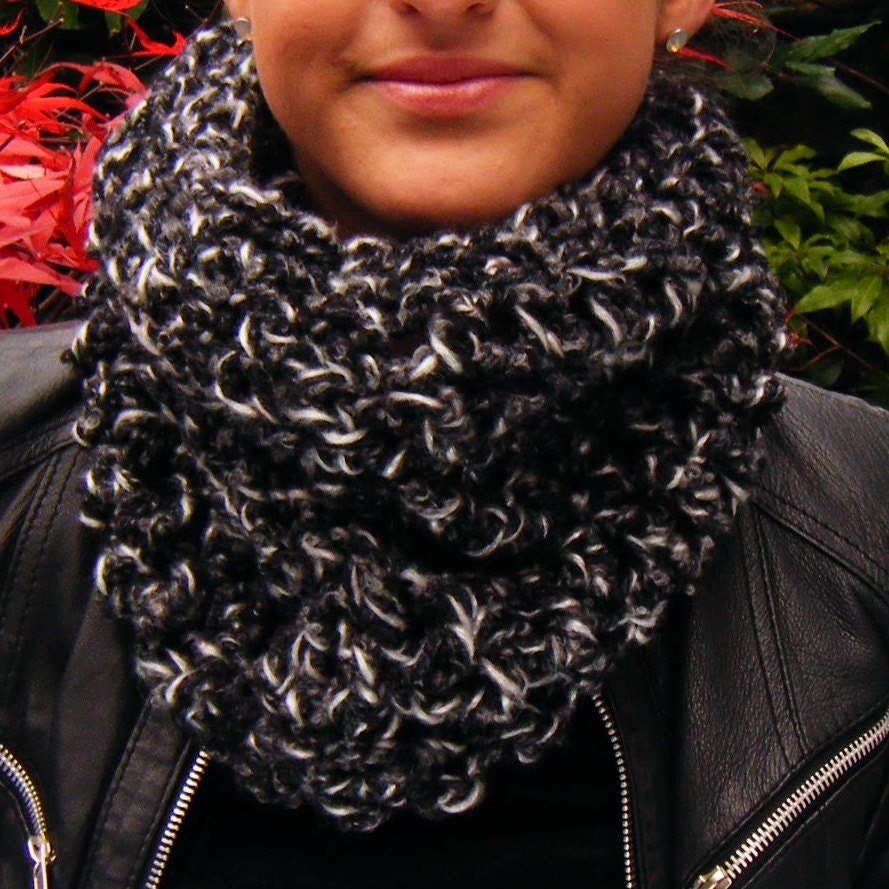 http://www.etsy.com/listing/84940096/handmade-crochet-cowl-in-charcoal-grey
There have been some nice packages in the post over the last few weeks and it was exciting to get packages instead of posting for a change. I got a lovely surprise gift of a lucky charm pendant from a friend and some pretty painted buttons I had ordered for my cowls. And I'm waiting on some moulds to make some Fimo buttons unique to my cowls.
I also took part in the Crafty Ireland Team's craft exchange and sent a chunky purple cowl to Sue from Amazing Beads who sent me three beautiful pairs of earrings. I am so pleased to get earrings made by someone else because for years now I have mostly worn my own simple bead earrings. And Sue's are gorgeous.
To visit her shop follow the link:-
http://www.etsy.com/shop/amazingbeads?ref=pr_shop_more
I'm still having trouble photographing things! When I opened it was August it was coming into the dark winter. At this time of the year the light is still not good where I usually photograph my products. I've tried reflecting light back using mirrors and white canvases and new backdrops until I'm so tangled in props that I have no hands free to take the shot! And still they look too dark. Thankfully there are some fantastic locations to choose from around Sligo- just to get the weather and the model and I'm set! No guarantee the photographs will be better but it will be fun to try!
Looking ahead to the next few months it's going to be busy. There's a craft fair in Sligo in the Glasshouse Hotel on the 6th May. I plan to go to that so will have to plan the display and promotional materials etc. and get my crochet tagged and priced.
That's all for now.
Chat soon.